CLICK Adjustable Car Restraint
EZY Dog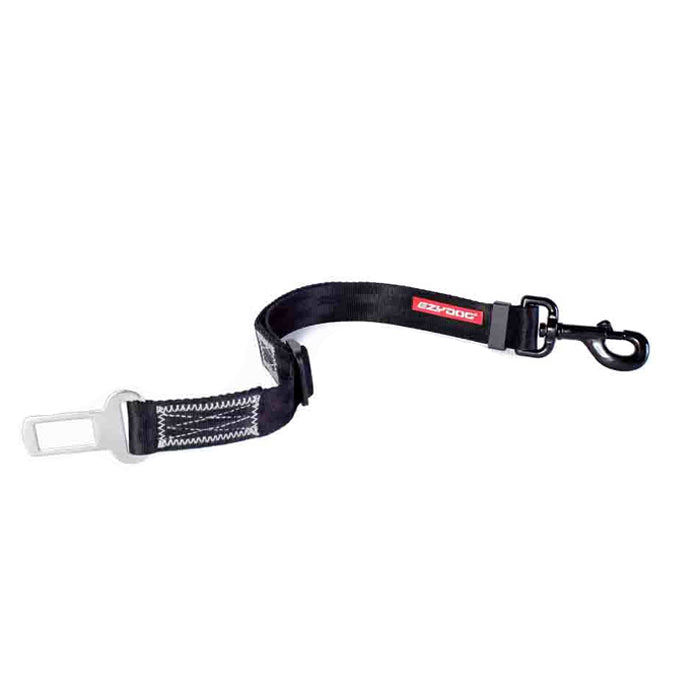 Make your dog's trip in the car a safe one while still allowing some backseat freedom.  This dog seat belt is great for keeping your pup under control while driving.  Restrain them from jumping to the front seat creating a driving distraction or out the door when you just need him to stay put.
Just click it into a car's seat belt buckle receiver and clip the snap hook to your pup's harness, and you're good to go! 
Made from seatbelt webbing for strength & durability.
Heavy duty snap hook to meet the needs of all size dogs.
Fully adjustable from 17.5 - 26 inches.
Dog Harness and collar ready.
Note of Caution:  This product is designed to be used with a harness to prevent driver distraction and restrain the dog to one position in the vehicle.  In the event of a car accident it may not prevent injury to the passengers or your dog.  Inspect attachment for wear or abrasion. Do not use if damaged.  NOT for use in Volvo brand automobiles.