Coat - Chester Barn Coat in Red or Green
Up Country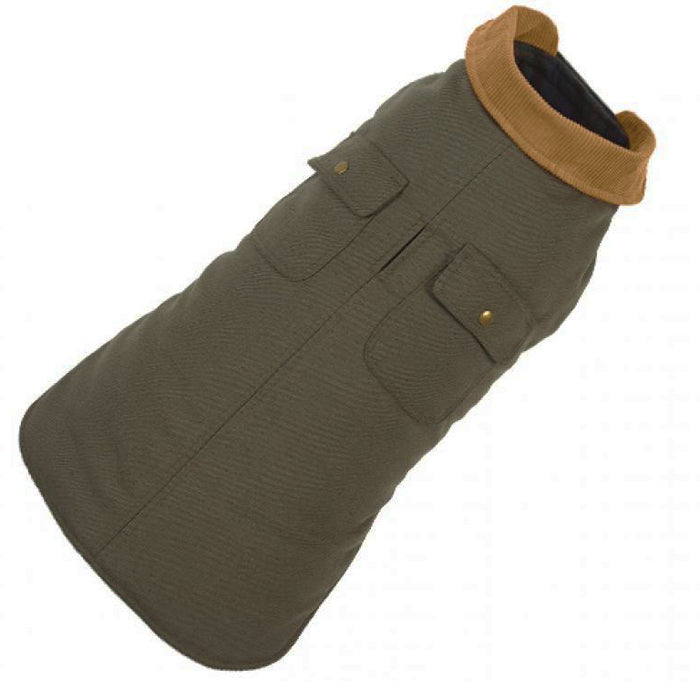 The Up Country Chester Barn Coat has a  look that's perfect in the country or for city life! Plaid lined cotton canvas has a generous amount of filling to keep your dog toasty warm.  
Outer canvas fabric is 80% cotton & 20% polyester.

Attractive wide whale corduroy collar.

Plaid fabric lining is 100% polyester.

Snap pockets to carry essentials.

Easy to use Velcro underside & neck closure.

Harness patch to pull harness clip through.

Machine wash & lay flat to dry. 
2 Colors to Choose from:
Barn Red -or- Barn Green

Available in 8 sizes (see size chart):
8, 10, 12, 14, 16, 18, 21, 24
Cost
Sizes 8 to 14: $45.95
Sizes 16 to 24:  $48.95
Up Country has provided high quality apparel for your dog and cat for over 35 years.  The best materials, construction, and design make their products perfect for your pet.   Also see the wide range of Up Country collars & leashes we offer at Fun Time Dog Shop.