Collapsible Bowl for Crates
Dexas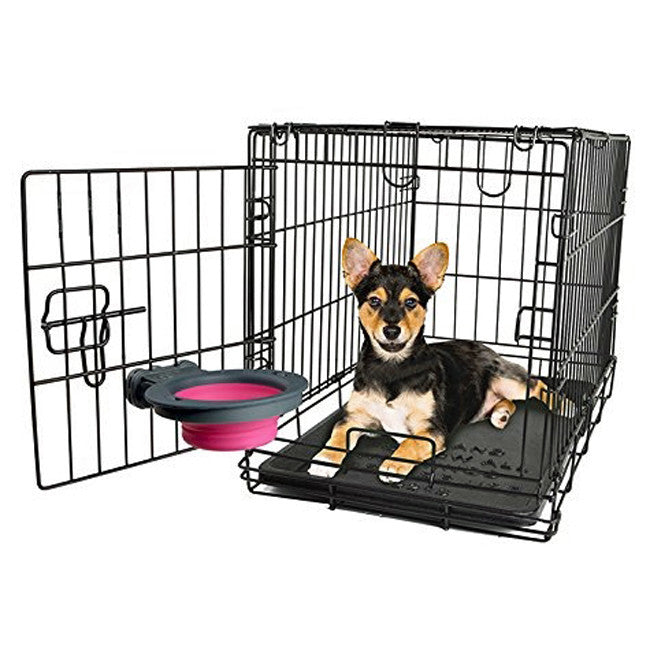 Are you looking for the perfect way to provide water or meals to your dog while in a crate?  Your search is over, the Collapsible Kennel Bowl will safely meet you and your dog's needs.
Securely attaches to metal crates.
Pivoting base button allows to fold up and out of pets way when not in use.
With a quick twist you can remove bowl from the holder.
Expand bowl for use and collapse for storage.
Dishwasher safe.
No more spilled water in the bottom of the crate.
Available in 2 Sizes:
Small - 6.125" x 7.125" x 1.47" (1 cup/ 8 oz) - $12.95
Large - 6.875" x 8.375" x 2.3125" (2.5 cups/ 20 oz) - $15.95
Available in 4 Fun Colors:
Blue, Pink, Green, and Purple
Your dog will love his or her bowl attached to the side of their crate....more room for sleeping!