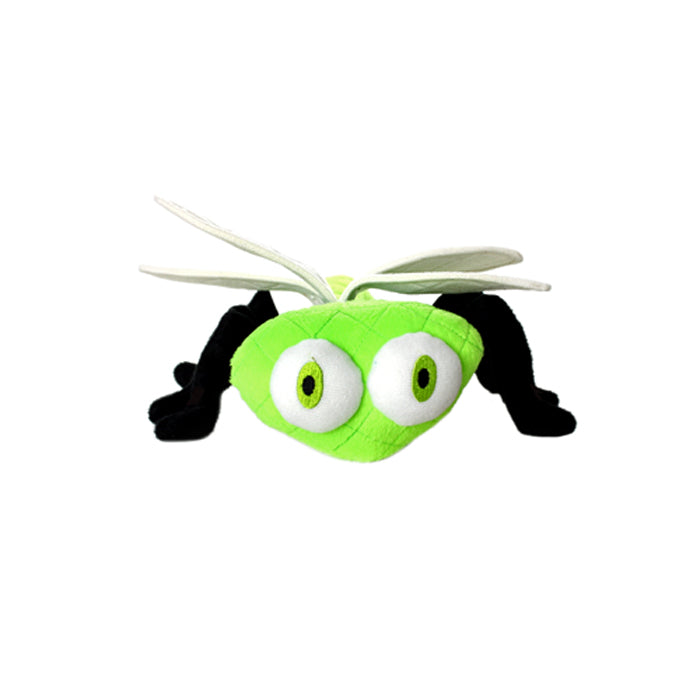 Dizzy is ready to befriend your best friend!  He or she will catch a buzz with the long tail which is perfect for tug of war or a game of fetch.

Constructed of 2 durable layers of material:
1 inner layer of tightly woven brushed fleece of the heaviest weight & highest durability, and
1 outer layer of soft tight-woven Sherpa-style fleece.
Plus, sewn with 2 layers of cross-stitching for increased durability.
Squeaker inside playing fun!
Stuffed with safe, non-toxic fiber.

Machine washable, (air dry).
Available in 2 Sizes:
Small - measures 11" long & 6 "wide - $10.95
Large - measures 16" long x 11" wide - $24.95
Available in 2 Colors:
Green & Pink
Rated 7 out of 10 on the toughness scale for durability.
Your dog will love playing with his or her own DragonFly!