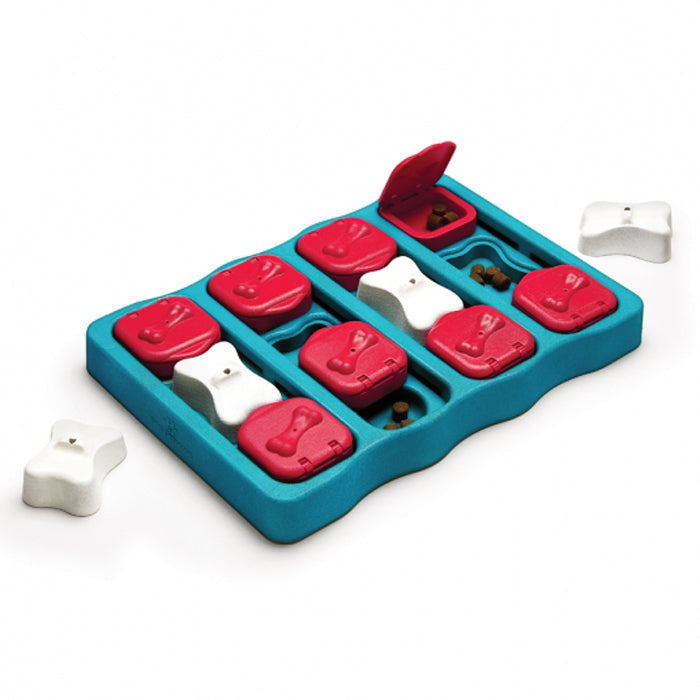 The Nina Ottosson Dog Brick, a super fun puzzle, is complete with 3 different treat feeding features.  Made with easy open-close flip compartments to hide treats in, and has separate, removable bone puzzle pieces that offer an even more interesting challenge to seeking and eating treats!  Last your dog can easily slide and move each flip compartment to reveal even more hidden treats.
Great for dogs of all ages, breeds and sizes.
A Level 2 dog game.  

Different from Level 1 dog games, Level 2 Nina Ottosson dog games present your dog with more interesting ways to problem solve, while giving you new ways to teach and train your dog.  Can be used by all level of dogs.

 A fun way to engage your dog. This treat training dog game occupies anxious dogs and entertains dogs when they become bored helping prevent destructive behaviors.

Durable construction helps to keep this dog toy intact, making it your new go-to dog game time after time.
Perfect for energetic dogs, hot/cold weather, or just extended fun.
Easy to clean.
12.75" L x 9.25" W x 2" H
Fun to play, time and time again!