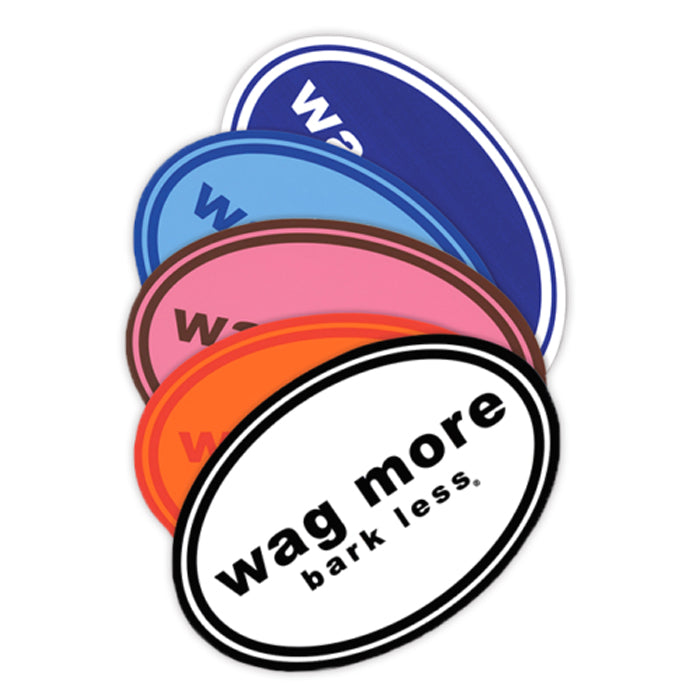 SPREAD THE WORD!  Hey, don't you think that "Wag More, Bark Less" is something that we all should practiced a little more?  We don't just mean the dogs, either!
These adhesive stickers are perfect for your car, garage, locker, or any other place you want to liven up! Apply to any flat surface you can imagine!
Measure 6" wide x 4" high.
Durable vinyl material with adhesive backing.
Fade resistant.
Available in 5 fun Colors
:
- Light Blue with Dark Blue Lettering
- Orange with Red Lettering
- Pink with Brown Lettering
- Dark Blue with White Lettering - out of stock
- White with Black Lettering - out of stock
What a fun way to liven up your life and remember that a Wag is better than a Bark!
Also available in magnets, see separate product listing.