Egg-Cersizer Cat Feeder Toy
PetSafe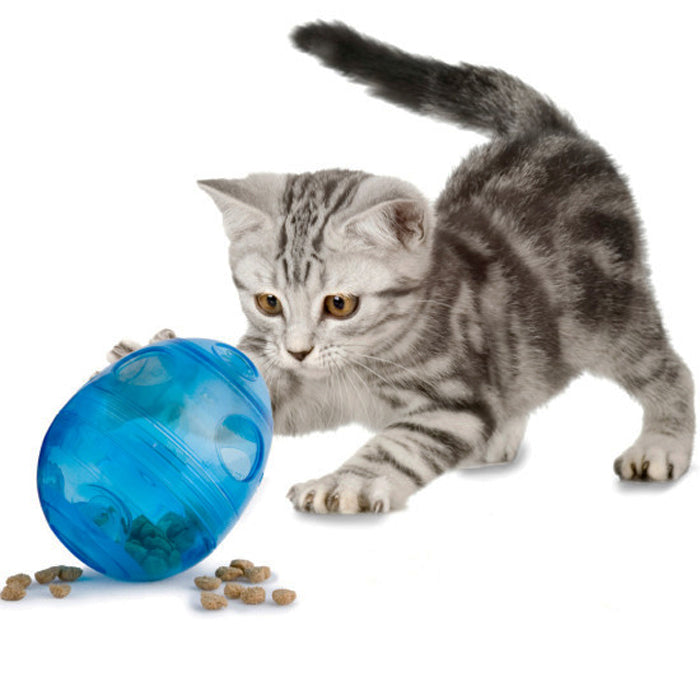 Your cat will a loads of fun playing with the Egg-Cersizer™.  Designed to randomly dispense treats and kibble, it's uniquely adjustable to your cat's level of play.    Your cat will bat the toy around the house to get the food to come out.  It's a great way to slow down cats who eat too fast, encourage your cat to work for each meal, and reward your cat for exercising.
Appeals to your cat's prey drive; your cat will feel like she's catching & eating prey.
Open 1, 2, or 3 holes, to customize dispensing to each cat's needs.
The Treat Meter® in the bottom allows for treat distribution from all angles.
The Egg-Cersizer™ can be used for both treating and feeding of meals.

Dishwasher safe, top rack only.
Turn mealtime into playtime or just use for play!