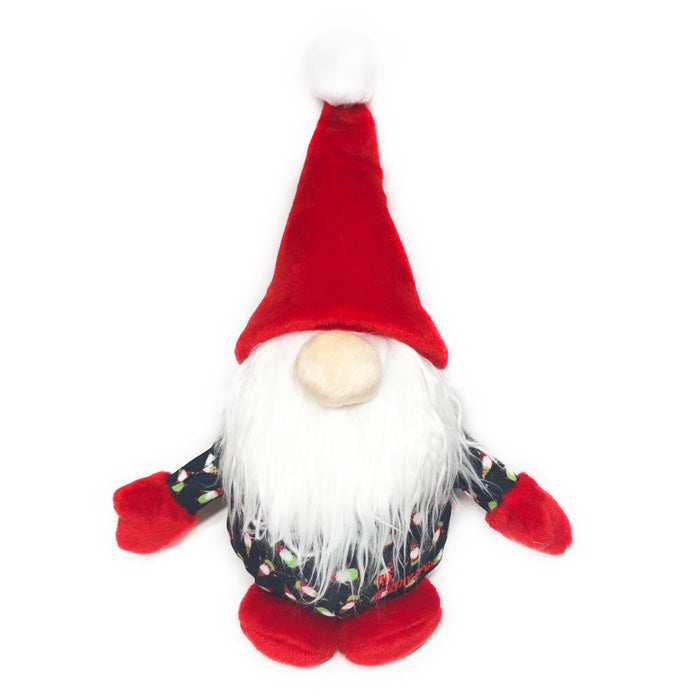 Scandinavian Folklore says, Gnomes live under your house and protect your animals & children from evil or misfortune.   But this fun Gnome will live in your house, protect your pet and and be a super tough and fun play pal.
High quality, durable materials that stands up to rough play.
A tough & rugged outer fabric layer & a 2nd layer of a strong mesh fused inner lining.
Strongly stitched seams.
Stuffed with safe, non-toxic fiber fill.
Faux fur beard and ultra soft hat, mittens, & boots.
Multiple squeakers to keep your pup engaged.
Machine washable.
Available in 2 Sizes
:
Small

  -  6" tall x 4" wide  - 2 squeakers - $17.95 
Large

  -  12" tall x 4" wide  - 3 squeakers - $21.95 - out of stock
The Worthy Dog tough toys are made with high-quality durable materials that will stand up to rough play for hours of vigorous fun.