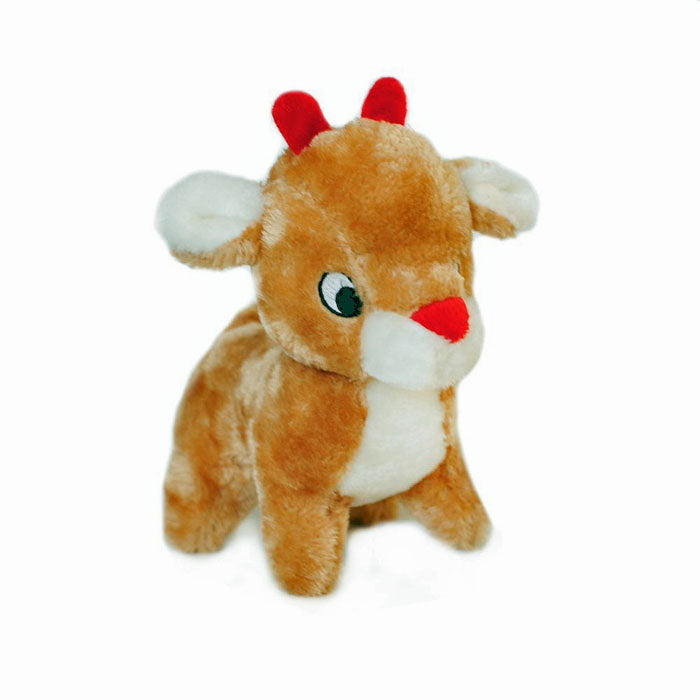 Your pup won't have to look up on the roof top to find this soft & super cuddly stuffed Holiday Reindeer.  A wonderful play toy and it makes a great gift for your dog or furry friends!
Includes 2 different squeakers to entertain!
Constructed with soft, plush material.
Measures 8" x 8" x 4".
Great for small and medium-sized dogs.
Great for gentle mouths.
Our Toy Testers rate this adorable Reindeer an All Paws Up!