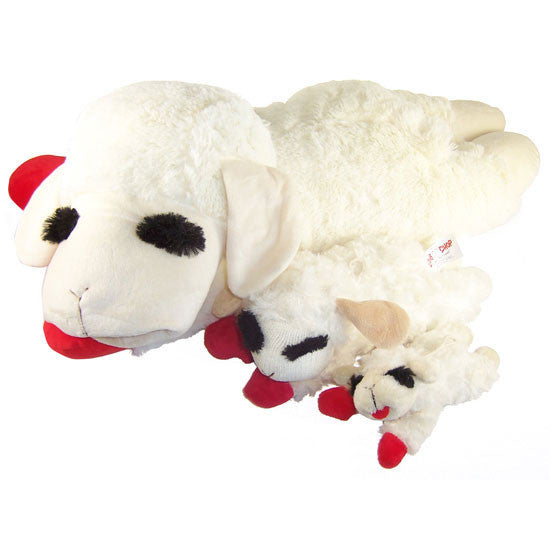 A classic toy that all dogs LOVE, Shari Lewis' beloved Lamb Chop.  A super soft, cuddly, and cute toy that puts smiles not only on your dog's face but yours as well.
Constructed with soft plush material.
Squeakers inside for squeaky fun!
Red velveteen feet.
Knitted face with fluffy eyes.
Available in 3 Sizes:
Small - 6" long - $4.95
Medium- 10" long - $8.95
Extra Large - 24" long - $18.95
"Your dog will have hours of snuggly fun with Lamb Chop! Not intended for aggressive chewers.  Our Gunny loves his Lamb Chop!  He really enjoys lightly nibbling the soft, plush material.