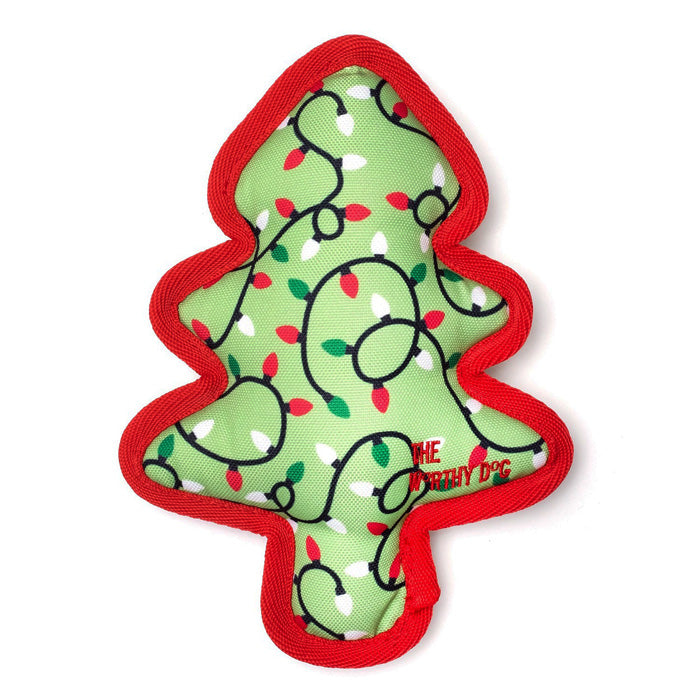 Your dog is going to love the fun and durable Lights Tree Toy.  It's a toy that will have your pup signing the classic German holiday song:
O Christmas Tree, O Christmas Tree,
You give me so much pleasure!
High quality, durable materials that stands up to rough play.
A tough & rugged outer fabric layer & a 2nd layer of a strong mesh fused inner lining.
Strongly stitched seams.
Stuffed with safe, non-toxic fiber fill.
Multiple squeakers to keep your pup engaged.
Machine washable.
7" tall.
The Worthy Dog tough toys are made with high-quality durable materials that will stand up to rough play for hours of vigorous fun.