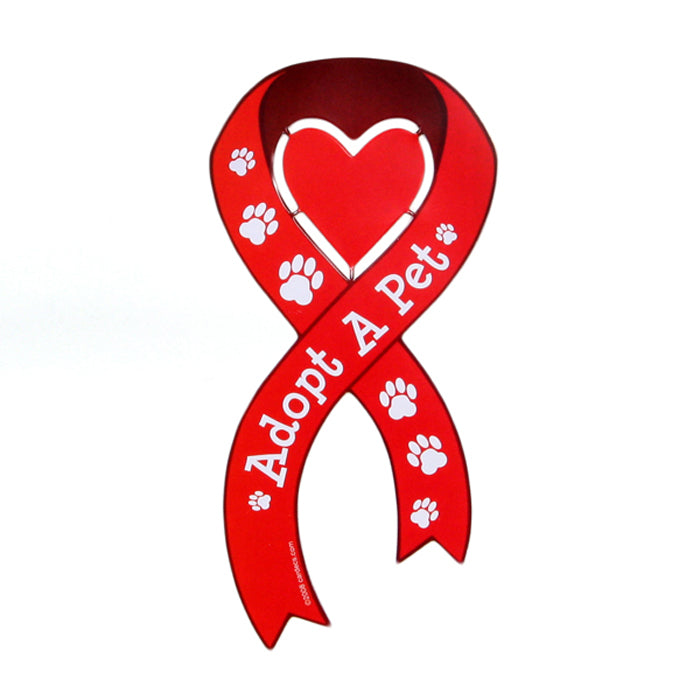 Show your support for pet rescue with a rescue magnet.  Several options in 6 different styles.
Perfect for your car, refrigerator, cabinet or any magnetic surface.
Durable front surface & magnetic backing.
Oval Magnets measure 6" x 4".
Ribbon Magnet measures 7.5" x 4".
Paw Shaped Magnets measure 5.5" x 5.5".
Available in 6 Fun Designs
:
Ribbon Shape
:
- Adopt a Pet (red)*
Paw Shape
:
- Volunteer
- Rescue Mom (pink)
- Who Rescued Who?
Oval Shape

:
- Adopt a Dog (pink)*
- Peace Love Rescue
You will love these magnets almost as much as you & your dog love participating in these activities together.  They also make a great gift!
Imagine This Co. magnets are Made in the USA 
* These marked magnets are made by Car Decs manufactured in China
Please follow directions on package for magnet care & use.