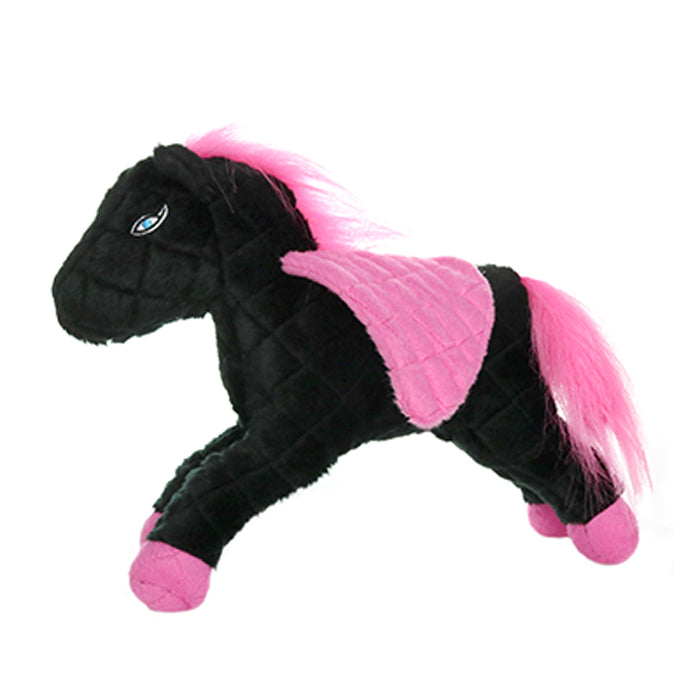 The Mighty Mythical Pegasus is ready for some high flying play!   He's fiercely strong and capable of holding his own against your wild canine!  It will be big fun to bring out your dog's wild side with the Mighty Pegasus! 

Mighty Toys are Constructed of 2 durable layers of material:
1 inner layer of tightly woven brushed fleece of the heaviest weight & highest durability, and
1 outer layer of soft tight-woven Sherpa-style fleece.
Plus, sewn with 2 layers of cross-stitching for increased durability.
Squeaker inside playing fun!
Stuffed with safe, non-toxic fiber.

Machine washable, air dry.
Available in 2 Sizes:
Small - measures 7.25" long & 2.5" wide - $14.95
Large - measures 13" long x 14" wide - $25.95
Rated - out of 10 for the size Small and 8 out of 10 for the size Large on the toughness scale for durability.
Your dog will love playing with Mighty Pegasus!