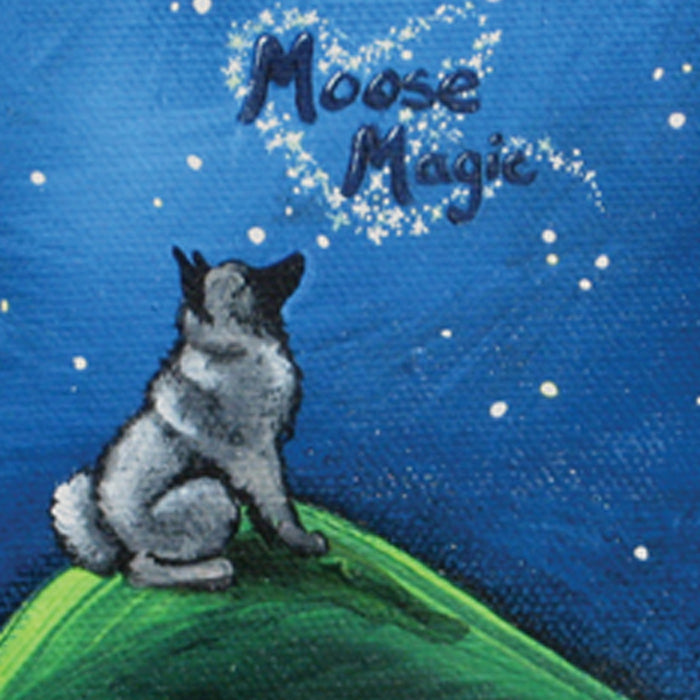 Moose Magic - the term that says so much for many Norwegian Elkhound lovers.  Moose Magic is a saying used to describe good wishes and prayers that originated on the Moosedog listserv to people and pets who need a little special well wish.  Over time the power of Moose Magic has spread across the Elkhound world.
This wonderful painting by the talented artist,  Amy,  was commissioned by Fun Time Dog Shop for a John Nelsen Moosedog Rescue Fund (JNMRF) fundraiser.  
The painting is available printed on the following items
:
Coffee Mug - 11 oz.- $15
Note Cards - package of 10 - $12
Ceramic Ornament - $14 - out of stock
Mouse Pad 7.75" x 9.25" - $10
A wonderful way to have a symbol of Moose Magic by your side or as a gift to someone in need of a little Moose Magic.
Made in the USA