Reflective Safety Vest
3M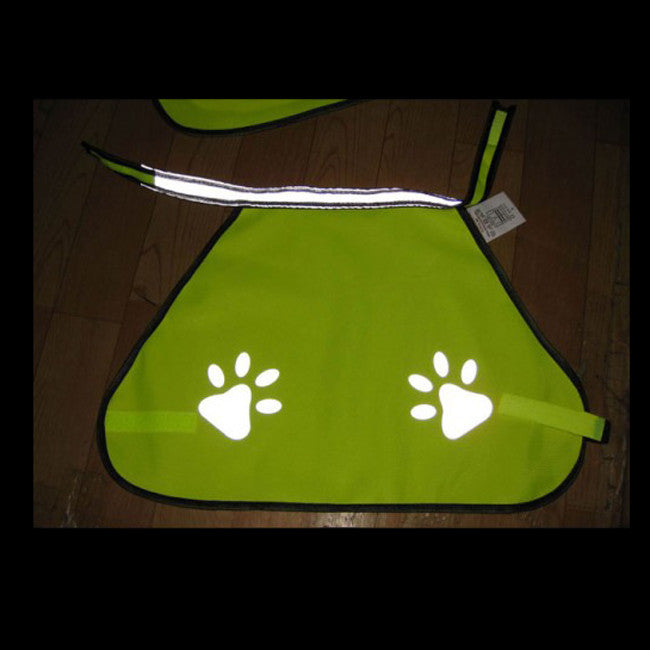 Too many dogs are injured by automobiles and hunters who don't see them.  Be safe and protect your dog from danger with the Reflective Safety Vest.  An affordable vest that is easy to wear and even easier to see.
Reflective Paw on side of vest plus on the neck strap.
Lightweight, bright yellow nylon.
Secures with Velcro straps around your dog's neck and torso.
Available in 4 Sizes:
Small:  chest measurement up to 16"
Medium:  chest measurement up to 18"
Large:  chest measurement up to 20"
Extra Large:  chest measurement up to 24" - out of stock
NOTE: This vest is for small to mid-size dogs.  The size names are a little misleading.  The size Extra-Large fit a 36 pound dog with a 24" chest,  not a dog we considered Extra Large.  If unsure, please give us a call.
For larger dogs we recommend the Reflect and Protect Active Dog Vest,  see the separate product listing here at Fun Time Dog Shop.
Safety first in the dark!