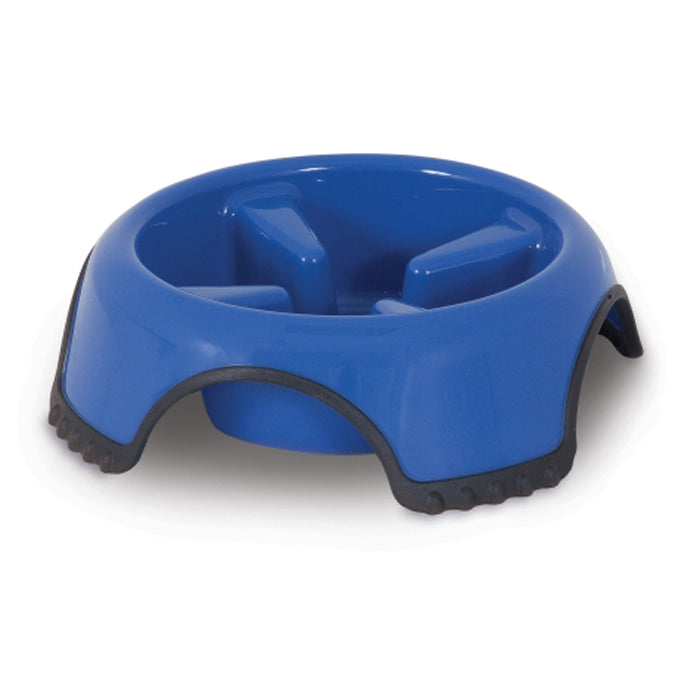 The Slow Feed Bowl is designed to slow rapid eating, promote regular digestion, and prevent bloating & discomfort.  The simple obstructions inside of the bowl makes dogs slow down and enjoy their meal.
Slower eating helps to make your dog feel full.
Reduces instances of "re-eating".
Rubberized base to prevent bowl slippage.
Bacteria Resistant & Dishwasher Safe.
Available in 3 Sizes:
Medium: 8" in diameter & 2" deep - $.95
Large: 10" in diameter & 3" deep - $8.95
Jumbo: 13" in diameter & 3" deep - $9.95

Color Choices:
Blue or Cream
Our customers who purchased this bowl to slow their dog down while eating meals tell us how satisfied and happy they are with the results it works great!