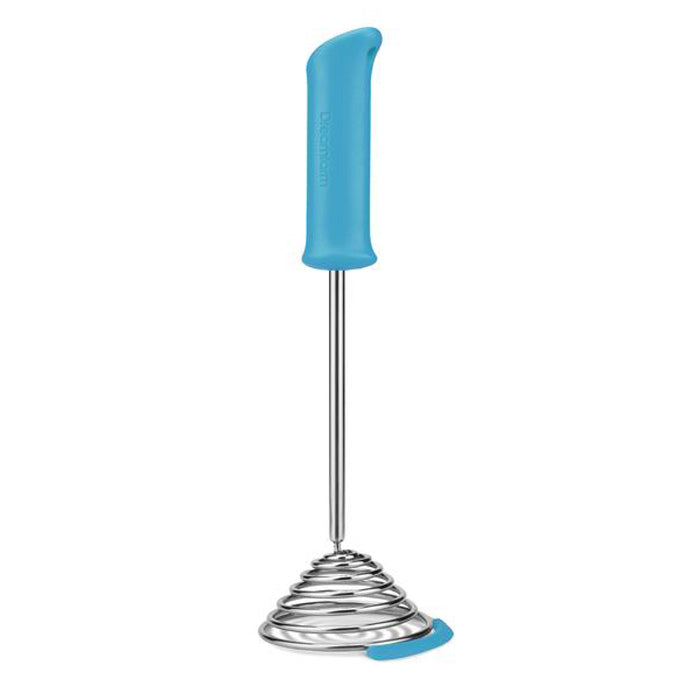 Smood - Smooth Mash in Seconds!  Smood not a strange-looking whisk, it's the world's best food masher.   It makes smooth mash quickly, scrapes the pot clean, and serves.   As you push down, Smood's spring flattens which forces your potato or other food through the thin gap in its coils, creating smooth fluffy mash in just one press.  Holla!  
Smoothly mashes food by trapping food and forcing it through the thin gaps between the collapsing stainless steel spring coils.

Unique spring design eliminates jarring on the wrist by absorbing the downward force.

Soft multi-grip handle is ergonomically designed to be held in several comfortable and efficient hand positions.

Silicone scraper makes it easy to clean the pot or bowl and is heat resistant to 260°C / 500°F.

Materials:

 

Stainless steel Premium-grade silicone /TPR rubber.
Available in 2 Colors:  Blue -or- Green
Our Customers rave about how much they love the Smood!  Watch the video to see it in action.