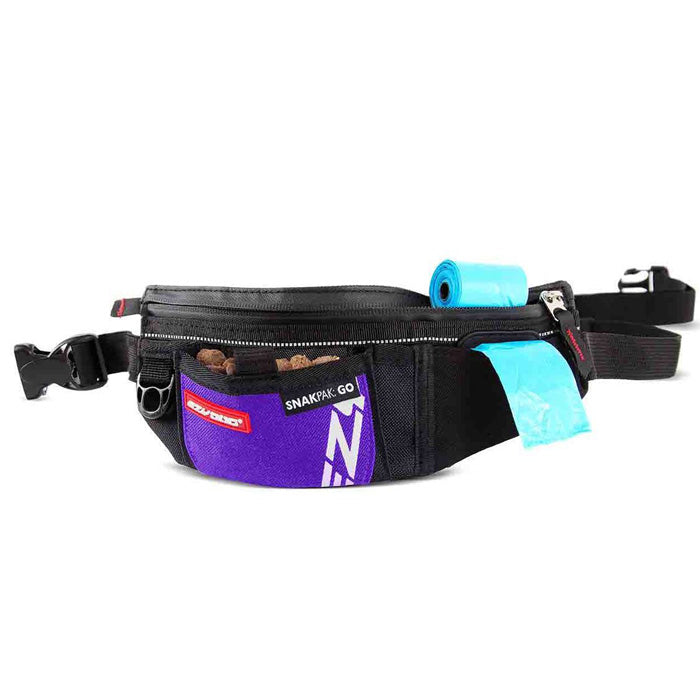 The newest training & walking aid from EzyDog!   SnakPak Go is a highly useful, compact  storage belt for when you need access to a small amount of treats and essentials.  With 2 storage pockets and a pop bag dispenser it provides a simple solution for your carrying needs.
Pocket at the front with magnetic closure for a small number of dog treats.
A 2nd large storage pocket with water-resistant zip for your accessories (phone, keys,etc).
Waist attachment with adjustable, elasticated webbing strap.
Poop bag storage/dispenser. 
Accessory D-ring to attach keys, clicker, etc.
Reflective trim for safety.
Available in 4 Colors:
Red,  Blue,  Black, &  Purple
Rewarding Your Dog Has Never Been Easier!