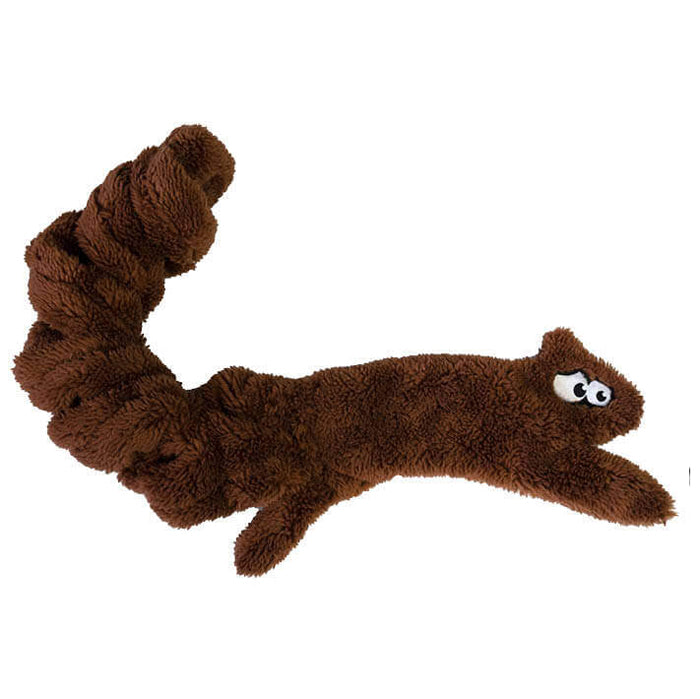 Tugging fun for your dog, inside or outside with the Durapluch Springy Squirrel. Tough enough for tugging yet gentle for cuddling. With it's a stretchy tail and unstuffed body, great for dogs of all shapes and sizes.  Our customers LOVE this super plush and stretchable tug toy!
Duraplush Outer Material – 2 Ply Bonded Laminate, soft yet strong!

Stitchguard – double stitched turned seams for durability.
Soft on doggie teeth & gums, tough enough for extended play sessions!
Machine washable.
Made in USA from post-consumer recycled materials.
Look how much fun dogs have playing tug with the Springy Squirrel!