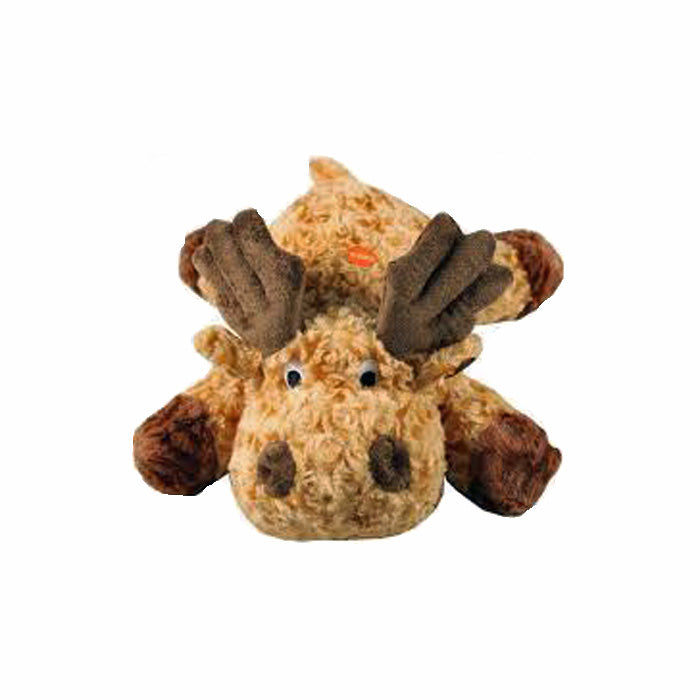 This Moose has swirls of fun all waiting for your pup to enjoy!  Plus with multiple squeakers and a grunter inside, lots of lots of noise making entertainment!
Constructed with soft, swirl-relief, light tan patterned, furry fabric with brown antlers.
Strong enough to tug & soft for cuddling.
4 squeakers & 1 grunter inside.
Measures 15" long.
Your dog will love hunting the grunting, squeaky fun Swirl Moose!
Note:  Supervision is recommended when your pet plays with this toy.  Toys that have grunters inside contain a plastic bag that covers the grunter mechanism.