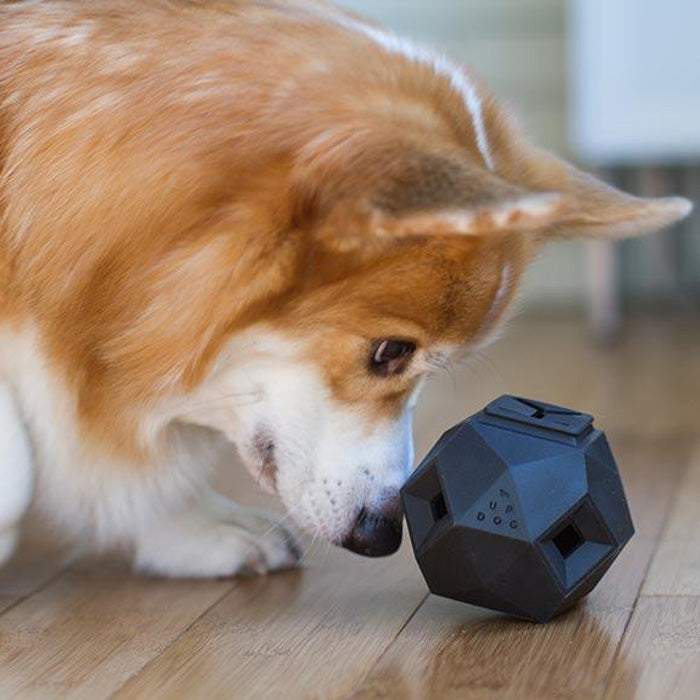 A wonderful new toy to entertain your dog.   The Odin is a treat dispensing toy with a modern, modular design.  Put treats into the flaps and let your dog toss and roll The Odin around to work the treats out.  The faceted design keeps play unpredictable and prevents it from rolling too much.
Place treats or kibble in the top & bottom flaps.

As your dog plays, the holes on the sides dispense the treats gradually.

Constructed with TPR, a non-toxic, BPA free, pthalate free, & latex free material.

Attach 2 Odins together for even more of a challenge.

Measures 3.6" x 3.3" x 3.8".
Available in 2 Colors:
Plum -or- Black
See The Odin in action:
 Get 1 or even better, 2 Odins, for each of your dogs!  Our product testers LOVE this fun toy!
Note:  The Odin not a chew toy.  Always supervise your dog while playing!