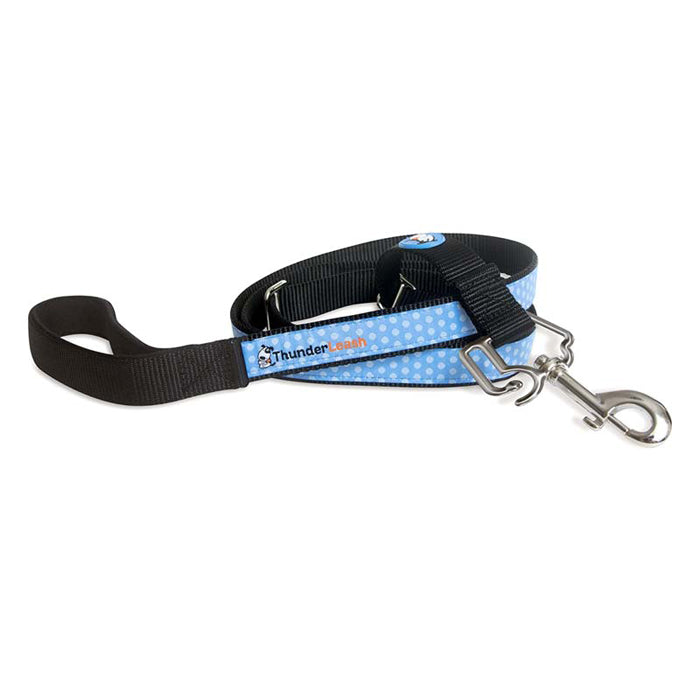 If your dog gets over excited on walks, and tends to pull, the ThunderLeash is an excellent solution to stop this unwanted behavior.  The ThunderLeash is the simple "no-pull" lead for your dog, that is highly recommended by positive-based trainers across the country!  The patented design is easy to use, and converts from a standard leash to a "no-pull" solution in seconds.  No complicated harnesses.  No irritating head-collars. 
The ThunderLeash easily & quickly converts from a standard leash to a no-pull leash.

The "no-pull" configuration provides a safe, gentle pressure on the dog's torso, providing consistent feedback to stop pulling on your walks.

Training is not required.

A soft-touch handle for your comfort.

Compatible with any standard dog collar.
Available in 2 Sizes:
Small

- for dogs 12 to 25 lbs
Medium/Large

- for dogs 25 to 99 lbs.
Be sure to follow all enclosed instructions prior to use.  Safety and slack buckles must be adjusted properly to avoid damage or injury.