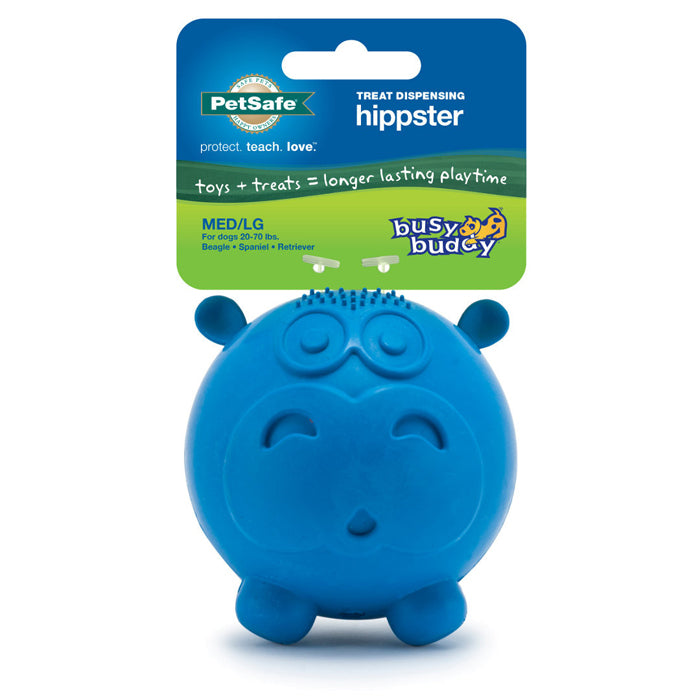 Hippster Hippo is a charming toy ideal for games of toss, fetch, and dispensing treats. Hippster features the durable Treat Meter® prongs so you can fill him with your dog's favorite treats and then the treats pop out randomly while your dog plays, making playtime last longer.
Fill with treats and your dog can roll the Hippo to dispense them.

Trim the Treat Meter® prongs to regulate how fast the treats come out.

A great toy for tossing and chewing too.

Constructed with durable rubber.

Best for dogs 20 to 60 lbs. in weight.
Dogs love chewing this durable rubber toy, and you'll love watching them play for hours.