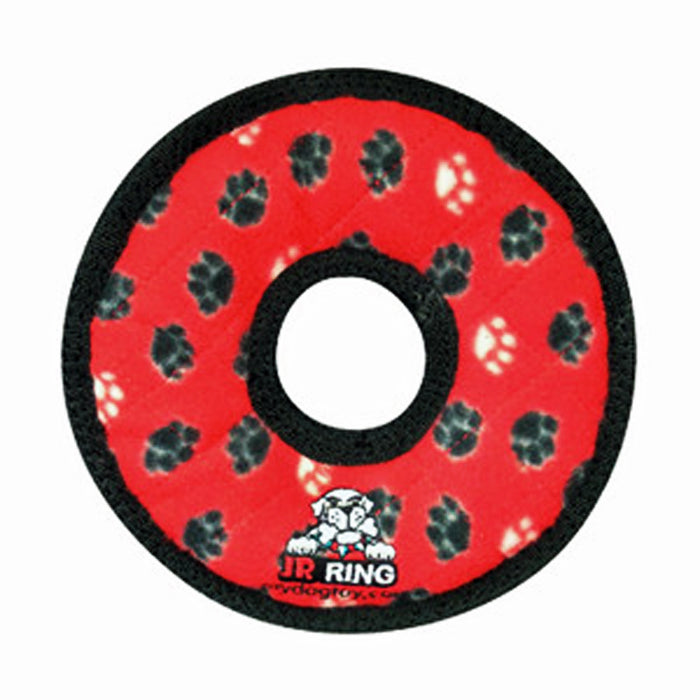 The Jr. Ring is a super tough and long lasting toy for your pups to have a tossing and pulling good time with! Use for playing toss, fetch or like a frisbee. It's sure to make your pup happy for a long time to come!
Constructed with 4 layers of material - 2 inner layers of industrial grade 600D luggage material, 1 inner layer of plastic coating, and 1 outer layer of soft fleece.
Sewn with 2 layers of cross-stitch & 2 layers of linear stitching covered with black trim with an additional 3 layers of stitches for a total of 7 seams.
Measures 7" x 7" x 1".
3 squeakers for squeaky fun that are enclosed in protective pouches!
Floats for fun in the water!
Rated 9 out of 10 on the toughness scale.
Stuffed with safe, non-toxic fiber.
Available in 4 Patterns:
- Red with Paw Prints
- Blue Camo
- Pink Leopard
- Yellow with Bones
Machine Washable.
See our Mega Rings product listing for a larger, super tough ring