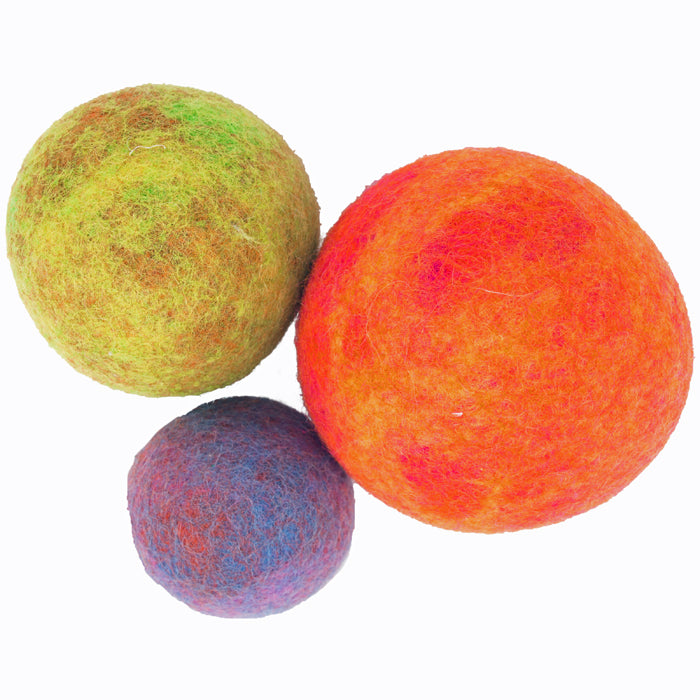 A fun and eco-friendly toy for your pup!  Made from 100% wool that has been boiled and formed by talented, hard working artisans.  Each hand-made ball is unique and color shades vary.  A durable toy for you pup that he or she will love to toss, or roll.
Made with wool and all natural,  human-grade vegetable dyes.

Dense & durable construction.

No seams to pull or stuffing to remove.

Soft wool & lightweight.

Helps to clean your pup's teeth during active play.

Dogs find the wool material very appealing!
Available in 3 Sizes:
Small - 2" in diameter - Purple- $3.95
Small - 2" in diameter - Blue - $3.95
Medium - 2.5" in diameter - Green - $5.95
Large - 5" in diameter - Orange - $7.95
A fun toy that our customers have given us high praise on for how much their dogs love them.   Not a good choice for aggressive chewers.